Research and Survey division
Our highly sophisticated survey and measurement technologies bring security and reliability to daily living.
---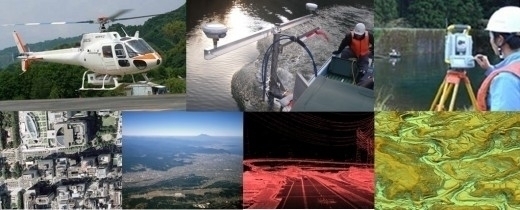 Using our own company aircraft (helicopters and fixed-wing airplanes), we offer advanced survey and measurement technology for aerial photography, remote sensing, airborne laser surveys, and similar projects.
Furthermore, we analyze the collected data and from it we can create information systems used in firefighting maps and other types of maps useful to the public. We offer services to quickly utilize reliable aerial data to support security and confidence in peoples' lives.
We conduct advanced research and development to contribute to human security and confidence.
Social media
You Tube (Official Nakanihon Air Service)
---

---